The Care Van, which serves people experiencing homelessness in Edinburgh, has been announced as a recipient of The Queen's Award for Voluntary Service.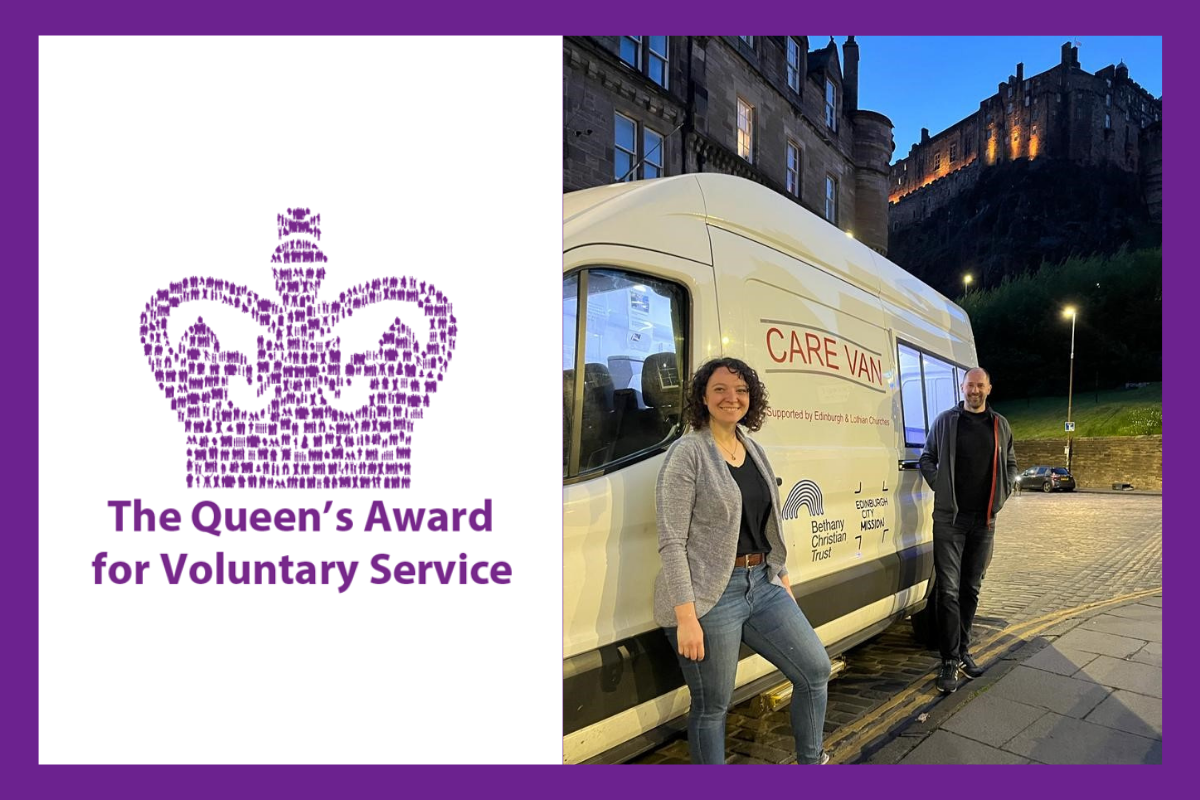 Described as the MBE equivalent for volunteers, it is the highest award given to local voluntary groups in the UK. The award recognises outstanding service by local volunteers who contribute to their communities and seek to make life better for those around them.
Thanks to the dedication of over 600 volunteers, the Care Van provides essential support on the streets of Edinburgh, racking up more than 11,000 visits a year. A team goes out every evening and five lunchtimes weekly to serve hot drinks, soup and snacks to people facing homelessness. Volunteers are on hand to offer assistance as well as distributing blankets, sleeping bags and warm clothes during harsh weather.
Founded in 1990, the Care Van is run as a partnership with Edinburgh City Mission, and supported by volunteers from Edinburgh and Lothian Churches. It provides a vital point of contact for people needing urgent support, as well as offering the simple kindness of a smile and hot cup of tea. James Milligan, our Care Van Manager explains:
"The Care Van is an all year round service that provides anyone struggling on the streets of Edinburgh with hot drinks, food and clothing. It's a lifesaver – a first contact. Over 600 volunteers not only provide signposting to other vital services but are also able to build a community of help and trust, combatting exclusion and isolation. We are so grateful to all the volunteers that make it possible."
The Care Van team are thrilled that the hard work of their volunteers has received such recognition. Later this year we will receive the award crystal and certificate from the Lord Provost, and in July 2023 two Care Van volunteers will be invited to a garden party at Holyroodhouse to celebrate the achievement.
Click here if you would like to find out more about volunteering with Bethany.
If you or someone you know would benefit from this service, you can find out more here: Edinburgh, Glasgow, and Perth.