Raise funds through an event or challenge.
When you fundraise for Bethany, whether that's running a marathon, hosting a tea party, or setting yourself a challenge, you help us in two ways.
Firstly, you'll be helping to fund life-saving, community-changing work throughout Scotland. Your open-mic night or sponsored Highlands hike will contribute vital money towards all of our services across the country.
Beyond that, when you fundraise for us you're also championing our cause. Every sponsor who donates and everyone who reads about your story will hear about Bethany Christian Trust, thanks to you. You're our ambassadors and we're so grateful for it!
There are lots of ways to get involved and help with ending homelessness in Scotland. Here are some ideas below:
> Bake for Bethany
> Carol singing
> Holding an event
> Hold a Birthday fundraiser on social media
> Tackle an endurance event
> Sign up for a walking or running event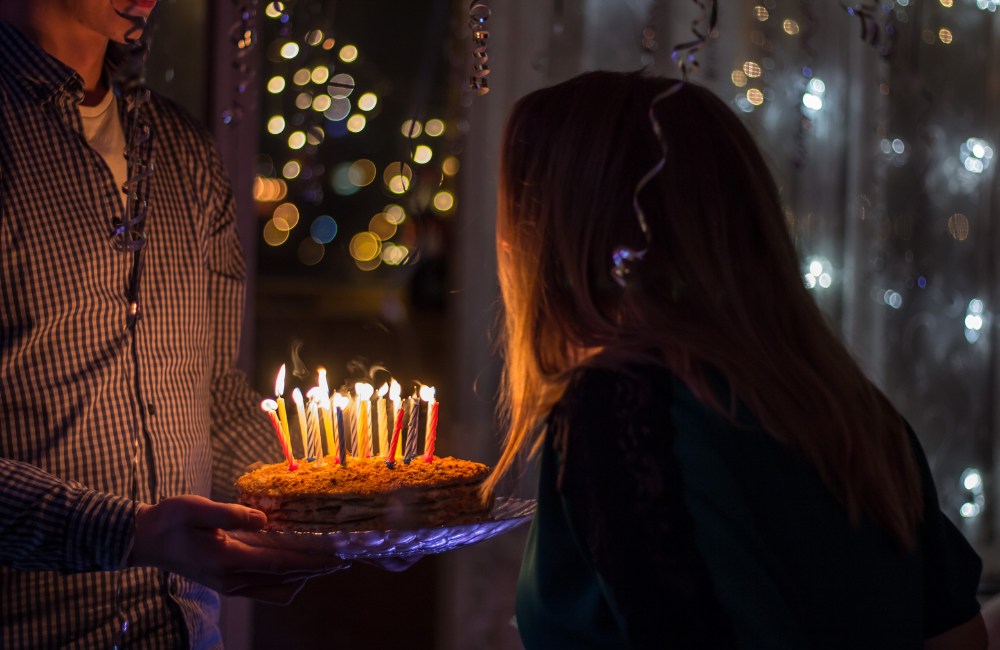 Donate your Birthday
Celebrate and fundraise for our work ending homelessness. From throwing a party to creating a Facebook fundraiser, there are lots of ways to make a difference on your big day!
Learn More
Explore our upcoming events schedule below. We regularly host a variety of events throughout the year so check in regularly to hear the latest, or sign-up to receive our newsletter and never miss a thing.
We'll help you with your event!
Get in touch with Bethany and we'll help you out with your event. We can send T-Shirts, brochures, speakers, advice and anything else you need to make your fundraising a success! 
Contact