We are delighted to have opened our first charity shop in Glasgow. The new shop will sell a range of pre-loved goods including clothing and furniture, with all profits going towards our work in ending homelessness.
Founder of Bethany Christian Trust, Rev Alan Berry, cut the ribbon at the opening event at the beginning of November, to celebrate Bethany's first ever Glasgow charity shop.
We now have eight shops across Edinburgh, Glasgow, and East Lothian with all profits going towards our life-changing work. Yearly Bethany supports around 7,000 people in our vision of ending homelessness across Scotland, one person at a time.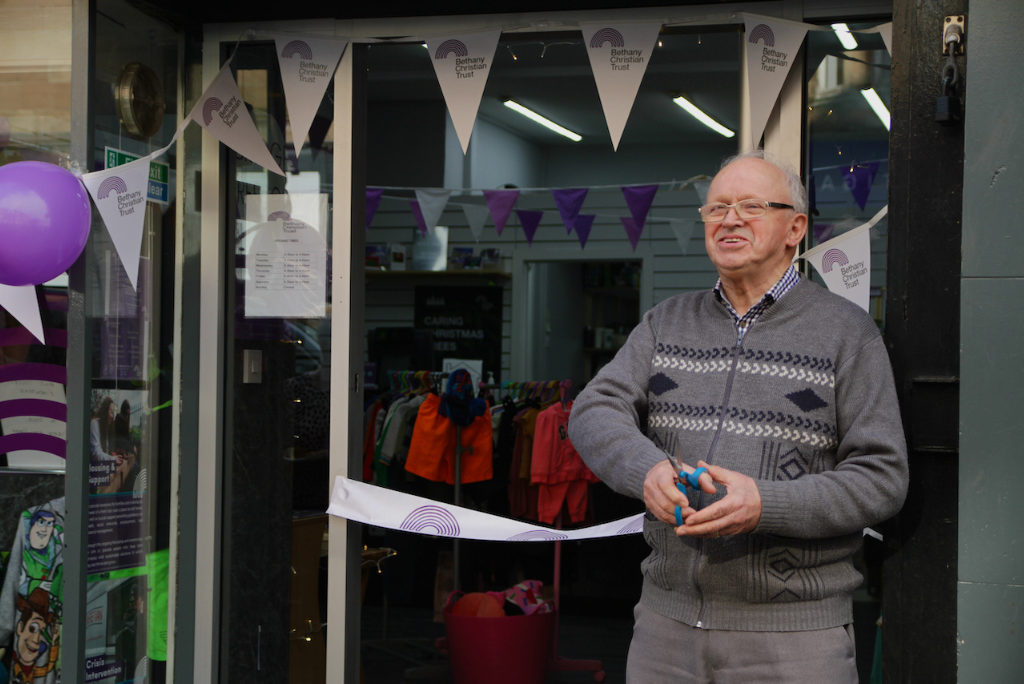 Bethany founder, Rev Alan Berry, cut the ribbon to celebrate the new shop opening. 
As well as raising money for our vital work through selling high quality second-hand goods, it is hoped that the new shop will help to grow awareness of Bethany's services in Glasgow, providing a space for those who may be affected by homelessness to hear more about where they can get help from Bethany. Bethany's services in Glasgow include mobile street outreach, employment support, community groups, support for people leaving prison, addiction recovery groups, advocacy work, counselling for young people, and tenancy accommodation with support.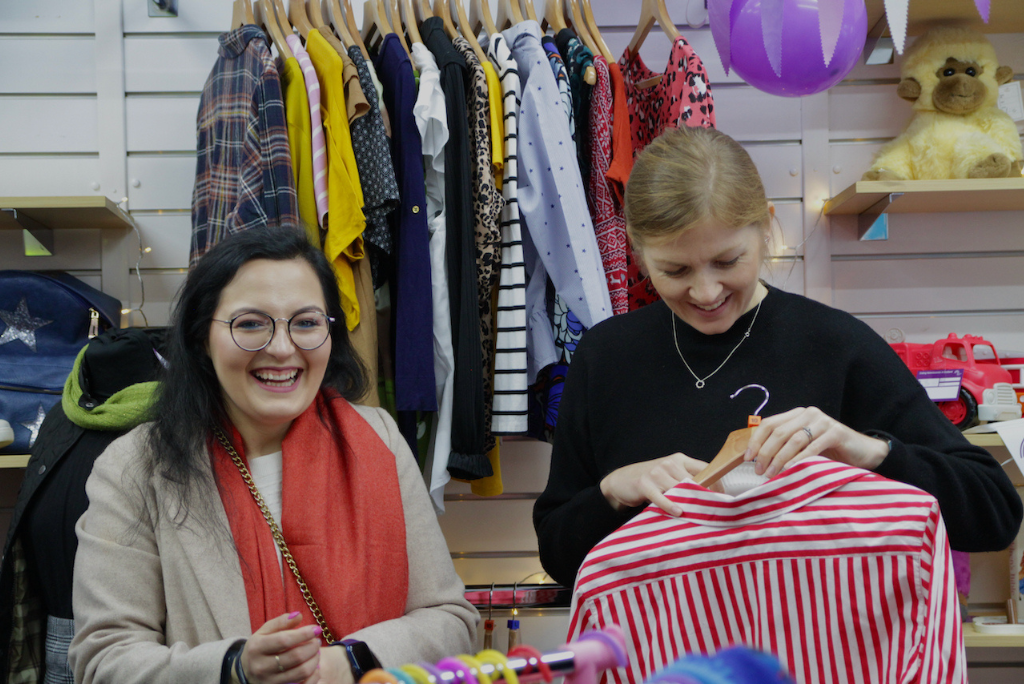 Shoppers at the opening event. 
Colin, who previously had a supported tenancy with Bethany in Glasgow along with personalised recovery support, attended the opening event. Colin said:
""As a previous Bethany service user being at the opening of the new Bethany shop in Glasgow was a privilege. I know the profits from this shop can go a long way for an organisation like Bethany Christian Trust that helps transform lives one person at a time and in the hope of ending homelessness in this country"

Colin- A previous Bethany service user.
The new shop at 356 Duke St, Glasgow, G31 1RB, welcomes the community to donate pre-loved items as well as volunteer to help with the running of the shop.
Donate items
Volunteer