Find out how Nadine was able to transform her life through finding safety and support at Kharis Court, Bethany Christian Trust's supported accommodation for young people.
Hear Nadine's story, where she tells us how she found herself in dangerous circumstances at a young age, and how the support she has found at Kharis Court has enabled her to find community and plan for a brighter future.
"I was thankful enough that I had a bed to sleep in, and it was warm, and I could go down to the kitchen and have a full meal. Staff are really good, very friendly … they make you feel like a part of their family."
Bethany Christian Trust has a residential unit in Bathgate, West Lothian, called Kharis Court (meaning 'grace'). Here, young people aged 16-25 who are at risk of or facing homelessness are welcomed into secure and supportive accommodation.
Kharis Court provides a safe space for young people at risk to develop essential life skills and prepare for independent living.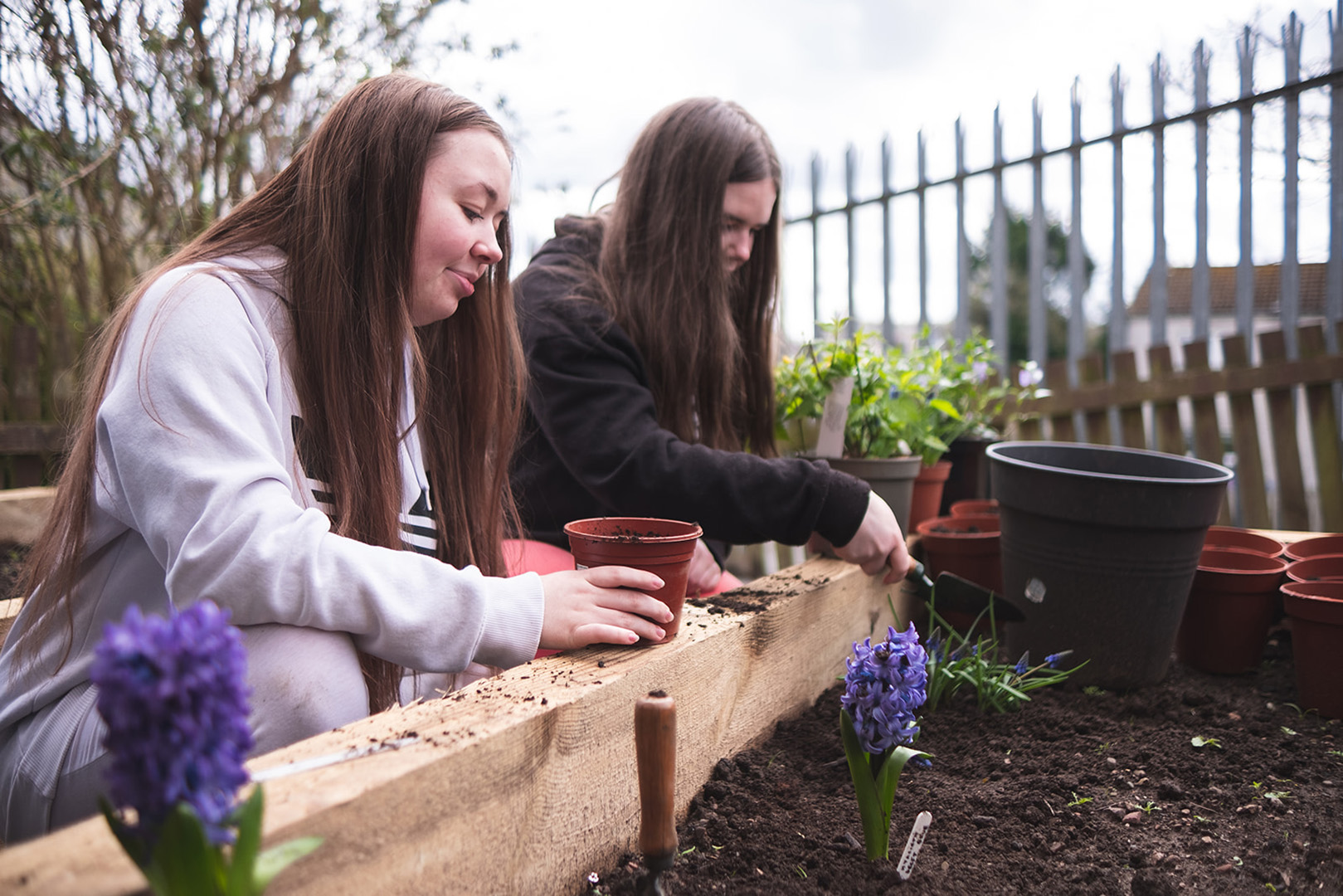 Residents of Kharis Court planting new flowers in the garden
At Bethany, we believe no person should grow up worried, unsupported and alone. Kharis Court provides a safe and secure home for young people in need.
Find out more about Kharis Court