We believe everyone should have a safe bed this Christmas. But much more than that, we believe everyone should have a place to call home.
We're so glad you've joined us. By purchasing or receiving a Buy a Bed voucher, you help provide access to Bethany's Rapid Re-accommodation Welcome Centre for those who would otherwise be sleeping on the streets this winter.
What is the Welcome Centre?
The Rapid Re-accommodation Welcome Centre provides people who would otherwise be sleeping rough with 24-hour accommodation, hot food and access to professional services. Guests also receive individualised support to help them move on to more suitable accommodation.
Bethany support workers are on hand to support individuals find more permanent accommodation, and assist people with addictions or mental health issues. There is also visiting support from healthcare professionals and a wide range of partner organisations.
This winter the Welcome Centre is based at the Haymarket Hub Hotel, 7 Clifton Terrace, Edinburgh EH12 5DR and will be open between 2nd October 2023 and 5th May 2024.
To find out more about the Welcome Centre and our collaboration with other organisations, download the 2022-2023 Welcome Centre report.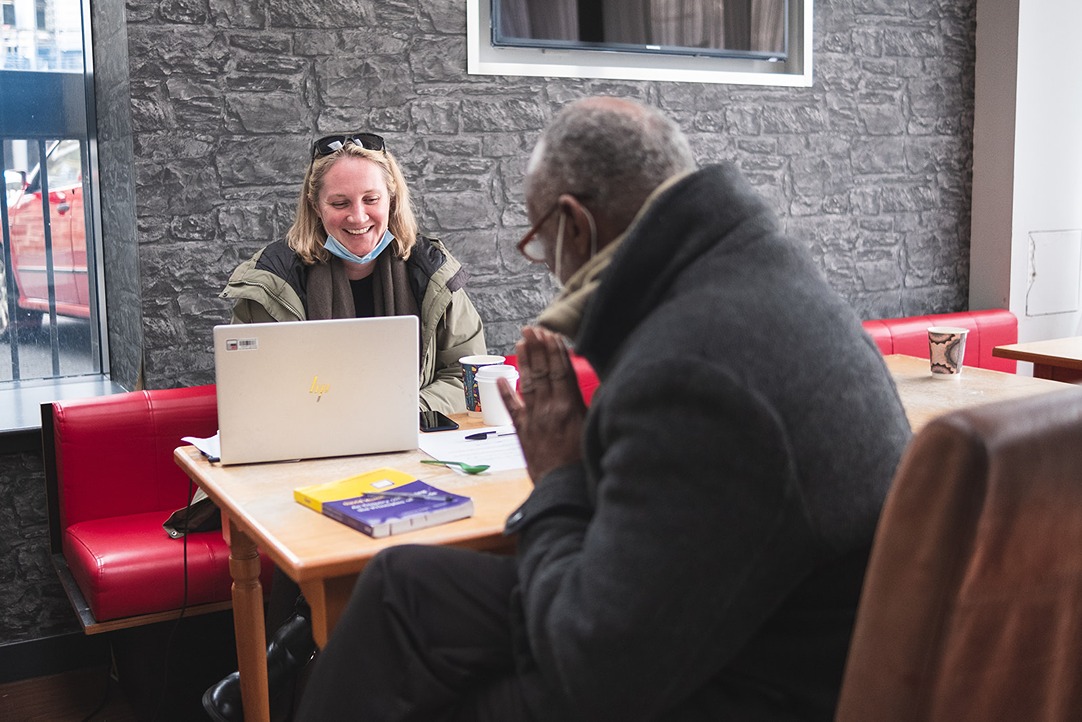 Guests at the Welcome Centre receive a warm ensuite room as well as personalised support. 
History of the service and public support
Bethany Christian Trust has provided emergency accommodation and care for people sleeping rough in Edinburgh every winter since 1996.  For a number of years, the provision at the Care Shelter had outstripped the traditional shelter model.  In 2020 the Care Shelter was modified into an even more inclusive service with an emphasis on re-accommodation. Renamed the Rapid Re-accommodation Welcome Centre, we now provide private en-suite rooms with access to professional services and tailored 24 hour support for each person in order to move rapidly out of the crisis of homelessness.
As well as the amazing support raised through your generous Buy a Bed gift, we are indebted to the support of approximately 1,000 volunteers from churches across the Lothians who prepare and serve a hot meal every night. The Rapid Re-accommodation Welcome Centre is also funded by the voluntary donations of trusts and foundations, individuals, local churches, companies, communities, local and national government, as well as receiving support from the Caring Christmas Trees project.
*Please note individuals do not require this voucher to access the service. Room hire is separately funded by local government.
**When you support Buy a Bed you're making a vital donation to help keep individuals off the streets and providing tailored support for rapid re-accommodation. If the target for the campaign is met, your gift will be used to support our work wherever the need is greatest across Scotland. (https://www.bethanychristiantrust.com/services).