40 years of love and service – a story about people, hope and God's grace.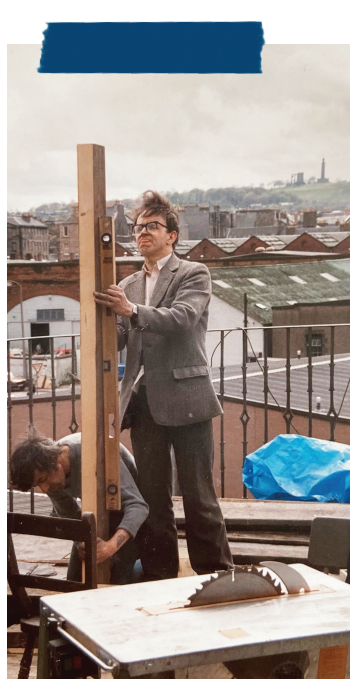 "We are a group of ordinary people serving an extraordinary God."

Anne Berry

Co-founder of Bethany Christian Trust
Bethany is a story about People – 40 years of staff and volunteers working to love, serve and value people. Reaching men, women and young people on the margins, labouring together to see countless lives changes, weeping with those facing hardship, trauma and setback, and rejoicing with every step forward, for each person whose life has been touched and changed, and brought out of homelessness.
Bethany is a story about a Growing Hope – a hope and a future. Men and women in various parts of Scotland who have found a changed life whilst they were at Bethany, and who now live fulfilled lives. It is a story of a growing hope because Bethany has grown in response to meeting multiple needs across the country. 
Bethany, ultimately, is a story about the Grace of God – we are ordinary people. So much has been achieved, and there is much more to do. You, our supporters, are a reflection of that grace. The goodwill and kindness that you show in faithful giving and support of this life-saving work across Scotland, are pivotal to all that we are achieving, and can achieve – together in partnership.
You can read the report online or request a copy in the post. Please get in touch with Tiffany and our Individual Giving team by emailing supporters@bethanychristiantrust.com or calling on 0131 561 8927.
If you have been inspired by this year's report, there are many ways to get involved with our work through Prayer, Volunteering and Giving. Your gift gets us one step closer to ending homelessness in Scotland.