A huge thanks to our partners and supporters after a busy 30 week-season of the new Rapid Re-accommodation Welcome Centre in Edinburgh.
Bethany Christian Trust have operated a Care Shelter in Edinburgh every winter since 1996.
Over the last 25 years, we have provided emergency shelter and care to people who would otherwise be sleeping rough.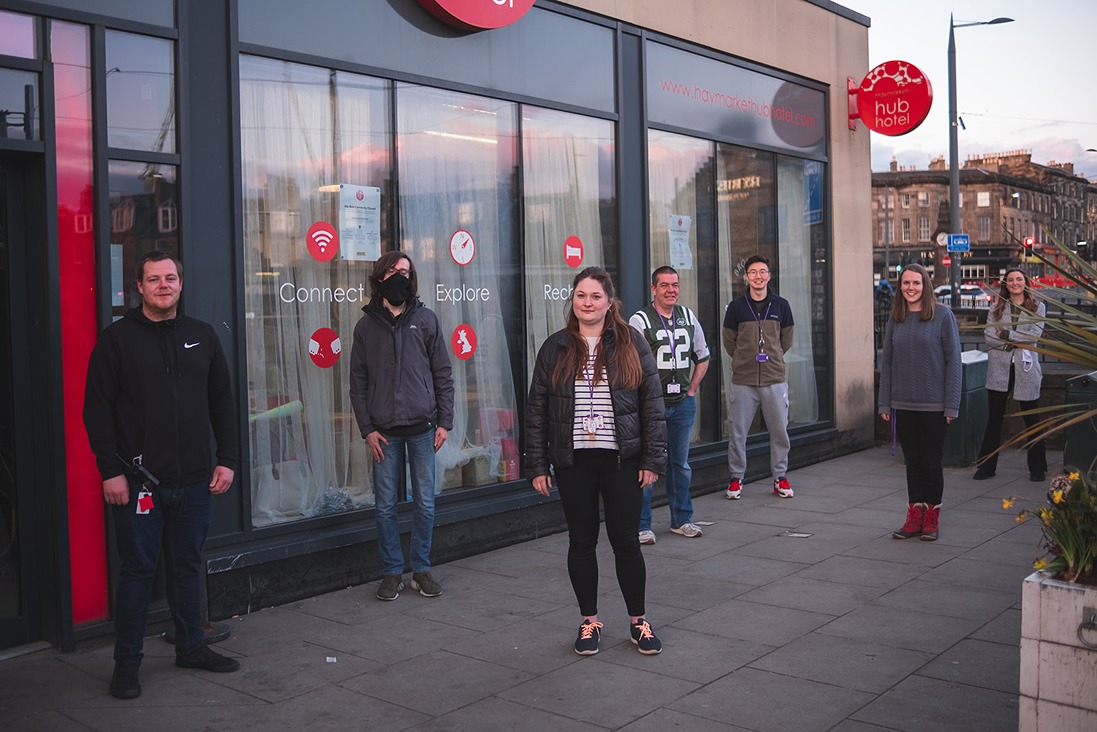 The team at the Rapid Re-accommodation Welcome Centre. Photo by Simon Juho
This provision has saved many lives. The shelter ran overnight in one large room with 75 beds, providing simple but effective emergency relief for those sleeping on the streets in the cold of winter.
When the pandemic hit, we adapted the service. With support from the Scottish Government and Edinburgh City Council, we transformed our overnight Care Shelter into a 24-hour support service based in a city-centre hotel. Individual, en-suite rooms provided guests with a comfortable and warm space in which to spend the night, shelter with dignity, and access extra support to help them move into more permanent accommodation.
At the end of the season, over 860 people have been accommodated. Thanks to the help of staff, volunteers and generous supporters, people who would have had nowhere else to go have been given safe shelter, hot meals, a warm bed, and an opportunity to change their life.
25 Years of Shelter and Accommodation Support
The new Rapid Re-accommodation Welcome Centre this year ran from 5th October 2020 until 3rd May 2021 in the Haymarket Hub Hotel. People who presented to the Welcome Centre were assessed for all the support they may need and then helped to access this on-site.
"Thank you so much for your help, I deeply appreciate everything you have done for me at the Welcome Centre and getting me this flat! I am totally overwhelmed by your guys' kindness."
"I just want to say how lovely it is here. It makes a big difference that the staff care and want to help you. Thank you."
Feedback from guests at the Welcome Centre
Professional support staff and a suite of visiting agencies offered support with physical health, mental health, legal issues, accommodation, move-on, benefits, addiction, harm reduction, immigration issues, support work, exploitation, leisure, digital connectivity, coaching, and Covid-19 testing and vaccinations.
The Welcome Centre was set up with dedicated accommodation funding from the City of Edinburgh Council and Scottish Government.
Bethany's extensive support provision at the Welcome Centre is generously funded by the voluntary donations of trusts and foundations, individuals, local churches, companies, schools and communities, as well as the Buy a Bed appeal.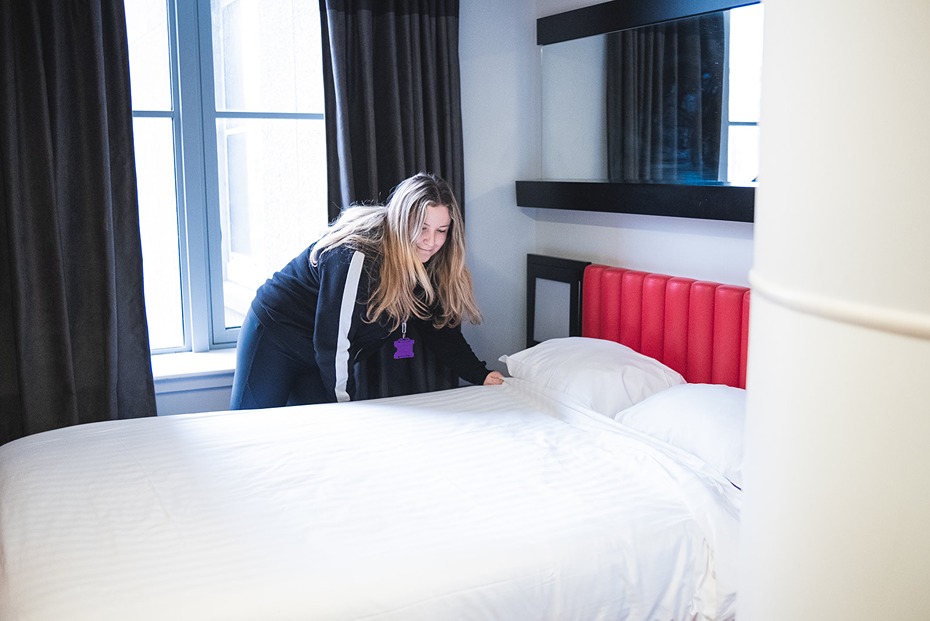 The safe, caring environment created by staff and volunteers – along with complete wrap around support – saw hundreds of people dramatically helped and move on to better accommodation. Photo by Simon Juho
Although the specifics have yet to be laid out, the Centre will return for this year's winter season.