Christmas should be a time of light and hope, but for someone who is homeless it can be the darkest day of the year. One of our former residents at Anne Hope House, Naomi*, has shared her journey from a lonely Christmas to her first Christmas in her own home.
""I had a chaotic life from a young age, moving about with no stability and surrounded by addiction. I went through the care system and I started to struggle with my own addiction, eventually losing everything to it. I became homeless and spent a lot of time sofa surfing or sleeping in a van. It was a lonely time and I felt so lost. I remember one Christmas day, my boyfriend had just been arrested and I was in a hostel on my own. I got this Pot Noodle, which isn't much, but I was actually genuinely grateful that I was safe and had something to eat.

When I started going to the old Care Shelter my support worker would sit and pray for me. It felt nice that someone was giving me their time. The staff wanted to refer me to Anne Hope House but I was not ready because I was still taking drugs and drinking. But looking back, the seed was planted and I eventually decided to give it a go.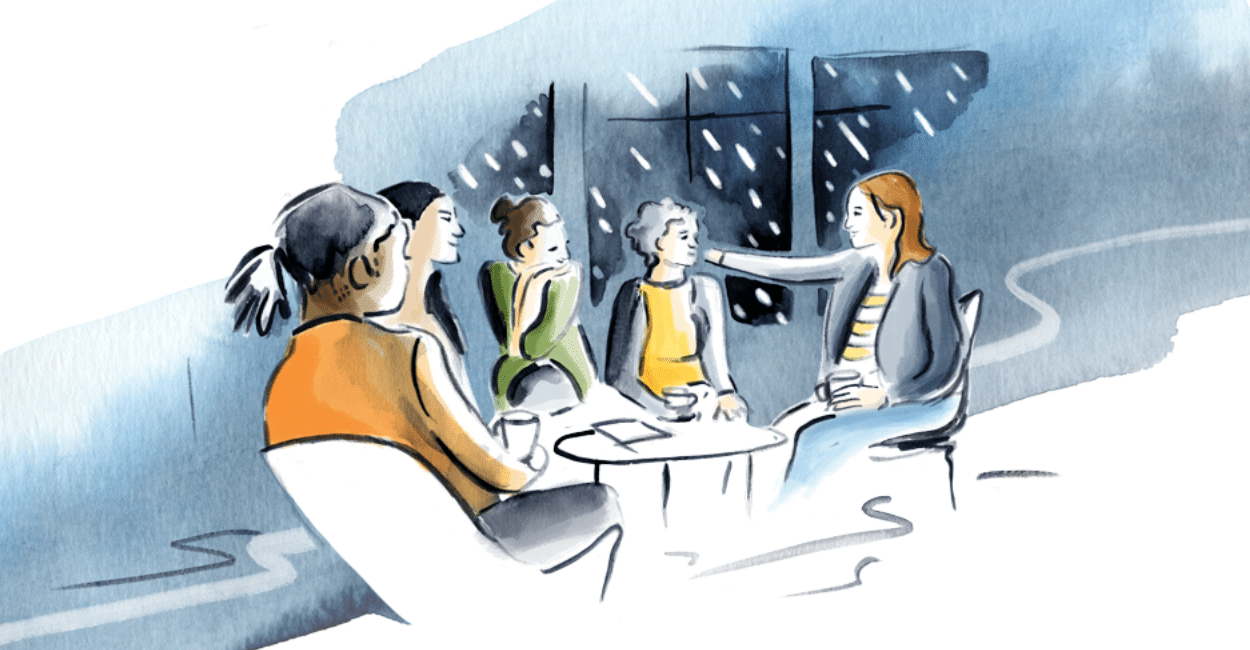 Illustration by Helen Kellock
"When I moved in, I was shut down and anxious. I started building relationships with the other residents and slowly coming out my shell. The staff became like friends. Now we have outings; go-karting, skiing, holidays. I've been finding myself, it's an ongoing journey. One of my proudest moments was getting my relationship back with my kids. Running the Edinburgh marathon was also an amazing, emotional moment. I was like, "Have I just run in a marathon?" I never thought that could be me!

When I think of my journey, I'm so grateful. Anne Hope House is a special, lifesaving place. When you need help, they hold your hand and pull you up. It's been my foundation. Now I'm looking forward to my first Christmas with my new partner. I'm looking forward to eating a proper Christmas dinner and spending time with my kids. My first Christmas in my own house.
Thanks to your support, many individuals like Naomi are looking forward to a brighter Christmas. But there are many others facing a Christmas feeling lonely and lost.
Please donate to our winter appeal today and give someone the gift of home this Christmas.
*name change to protect identity